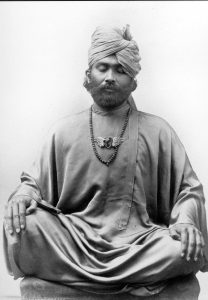 Why did I not recognize Thee
when first I opened my eyes on the earth?
Why did I not respond to Thee
when I heard Thy enchanting voice?
Why did I not feel Thy gentle hand
when Thou didst caress my face?
Why did I not cling to Thee, Beloved,
when Thou lovingly didst kiss my lips?
When I began to look for Thee,
in the twinkling of an eye Thou didst disappear.
When I started in Thy pursuit,
Thou didst move away from me still farther.
When I called Thee aloud in my distress,
Thou didst not hear my soul's bitter cry.
Cross-legged I sat in silence;
then alone I heard Thy call.
—Ragas, Vadan