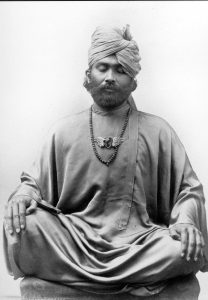 There are three things which those who follow the inner cult use as exercises for spiritual attainment. One thing is concentration; another thing is contemplation; another thing is meditation.
Concentration is an exercise to train the mind to hold a certain object steadily, without wavering; and by the power of concentration there is nothing in the world that cannot be attained. But concentration is a very difficult exercise to accomplish; for the nature of the mind is such that when the mind takes something by itself–worry or trouble or a grudge against someone, or insult–it holds it without any effort; but when one desires to hold an object in mind for the sake of concentration, the mind acts like a restive horse. Once concentration is mastered, one has mastered life on earth.
Contemplation is not much different from concentration, the difference being only that in concentration the mind holds an object; in contemplation the object holds the mind. Concentration itself, when mastered, turns into contemplation. The contemplative person is he who easily holds in mind all he thinks about. The mystics contemplate upon the sacred names which signify the different attributes of God. By contemplating upon divine attributes man wakens the same attribute within himself, his heart reflects the light of that divine attribute which he contemplated upon.
Meditation is something different. It is a training of the mind not in activity but in passivity, the training of the mind to receive some inspiration, power or blessing from within. Meditation is more important and less difficult. The mystical temperament is a meditative temperament. The mureed who is receptive can benefit most from the contact with murshid. Therefore meditation is considered by Sufis the thing of the greatest importance in spiritual attainment.
* * *
What every person thinks is a 'fact.' As soon as he realises the ultimate Truth, all the facts that appeared to him as Truth falls flat. They are like the leaves of a tree, they fall and new ones arrive.
* * *
Truth has no sides. Truth is one mass of light, and on whichever part of knowledge it falls, it makes it clear.