Today – in the lunar calendar – is the anniversary of the passing of the Sufi saint Hazrat Nizamuddin Auliya (1238 – 1325 CE). He is one of the most well known of the Sufi saints of India, and anyone who has visited the Dargah of Hazrat Inayat Khan in New Delhi is certainly familiar with the nearby complex that includes the tomb of Hazrat Nizamuddin, a historic mosque, and a number of other important graves.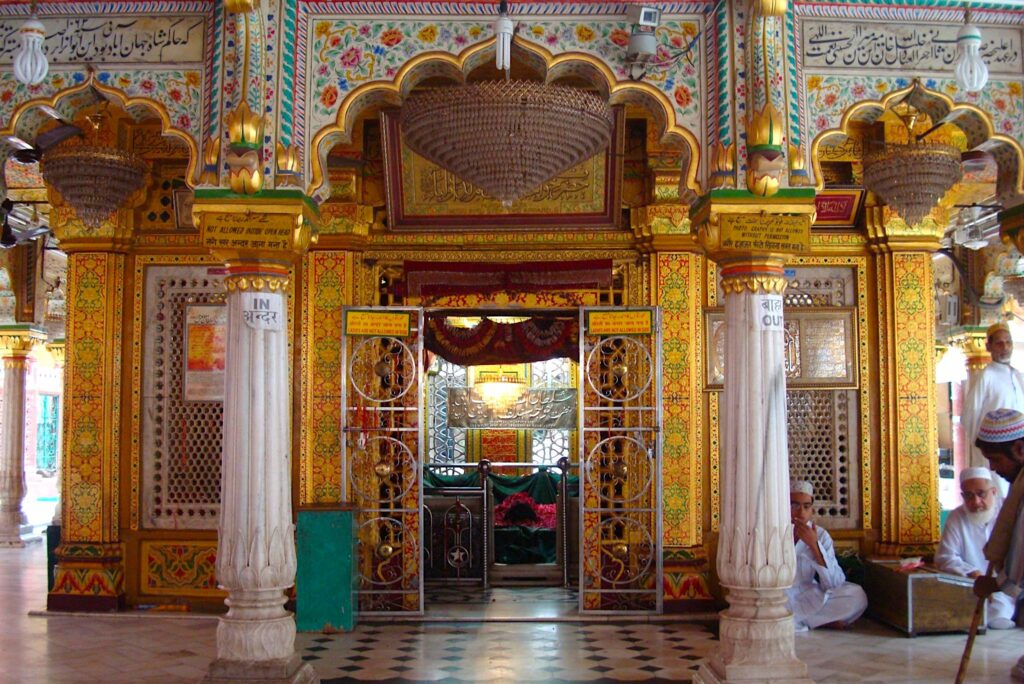 Hazrat Nizamuddin attracted an enormous following, and has been credited with producing a paradigm shift in the Muslims of Delhi of his time, turning them toward prayer and a more inner life. He taught that love was the best means to realise God, and that implied love for humanity also. He was known for his kindness and generosity, serving langar every day to countless people; it was said that what was distributed daily amounted to seventy camel-loads of food, although this is perhaps an exaggeration. Because of his dedication to love, and his realisation of what he taught, he was called Mahbub-e Ilahi, 'the beloved of God.'
The saint did not teach by writing; his reflections and discourses were written down by his students. The following recollections give a sample of his thinking.
"Nobody in this world has more worries and agonies than myself. So many people come to me and report their woes and misfortune to me. All these accounts sear my heart and my soul."
The Shaikh believed that one who caused pain to any human heart could not attain spiritual excellence. He cited the remark of Shaikh Abu Said Abul Khair that though there were innumerable ways leading to Him, bringing happiness to a human heart was the surest way to gnosis.