Few Cross Over
Few cross over the river.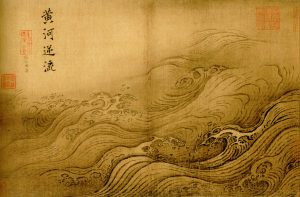 Most are stranded on this side.
On the riverbank they run up and down.
But the wise man, following the way,
Crosses over, beyond the reach of death.
He leaves the dark way
For the way of light.
He leaves his home, seeking
Happiness on the hard road.
Free from desire,
Free from possessions,
Free from the dark places of the heart.
Free from attachment and appetite,
Following the seven lights of awakening,
And rejoicing greatly in his freedom,
In this world the wise man
Becomes himself a light,
Pure, shining, free.
from Dhammapada: 6 The Wise Man
rendered by Thomas Byrom