The following post, by Darafshan Anda, is a reflection on the violent protests that are now shaking Minneapolis and many other cities in the United States of America as a result of the death of George Floyd, an unarmed black man, at the hands of a white policeman. Perhaps the greatest challenge that the Message faces today is to spread its wings wide and draw all of humanity within its embrace, without becoming embroiled in political and partisan disputes.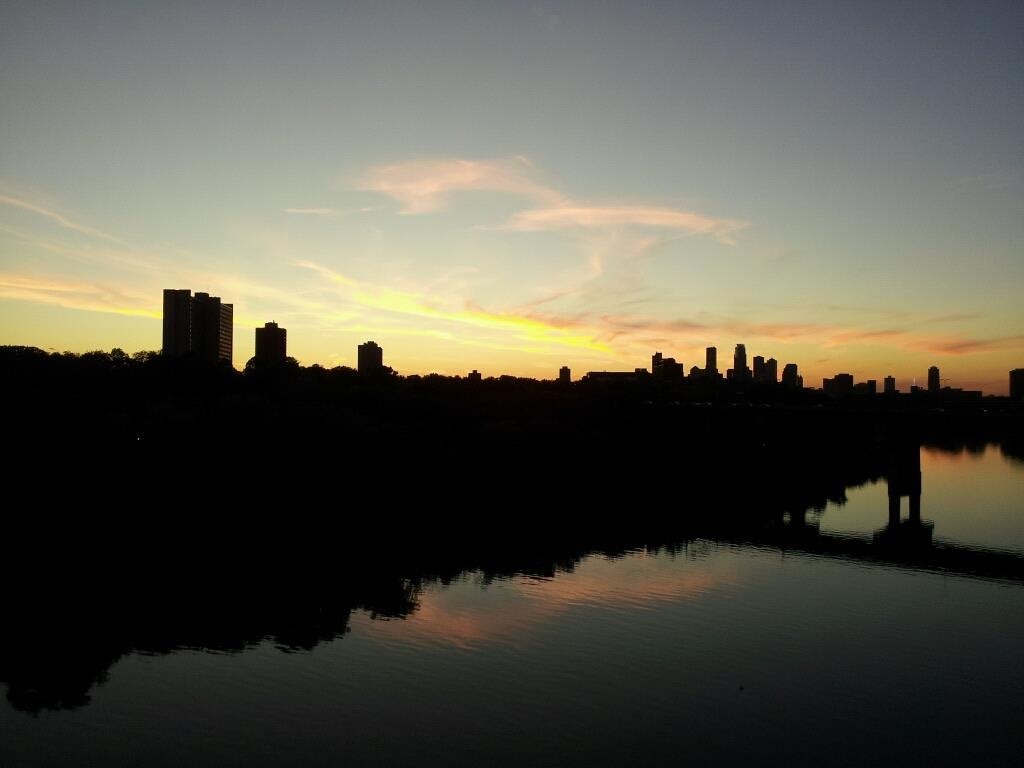 I lived in Minneapolis in 2011. I fell in love with its lakes, with its colorful autumn, with the mountains of snow on a completely flat land, with Al's breakfasts. The amazing ability of human beings to embrace such adverse weather amazed me when I walked through the city center in the tunnels or covered bridges that link its buildings, or when I waited for the bus at a heated stop. So I was not so surprised when I found out that Minnesota is home to the second largest community of Ecuadorian migrants. If I had not been there, I could not have ever imagined that there was someone used to living in the eternal spring of Ecuador who would go to a place where the temperature goes from -40 ° C in winter to 40 ° C in summer. And despite the adaptation of the city, I'm sure that for migrants from warmer lands, living in Minnesota takes a lot of courage.
I wonder how they are, the Ecuadorians in Minneapolis, and what their families think about what happened to George Floyd. I do not know if they have joined the anti-racism protests, or if they seek to stay home not only because of the pandemic but also to avoid the wave of violence that this sad event has raised. Or maybe they want to stay at home but the need to generate an income prevents them from doing it like many other Ecuadorians on their own land.
I am saddened by what happened, by what is happening. To see how far we are from recognizing ourselves as human beings with the same rights, including the right to be wrong. I do not defend, nor would I even try to, the acts of the police officers incriminated in the death of George Floyd. I share the feeling of anguish and frustration. But I also see from afar how protests, resentment, pain, generate more and more contempt, accentuate the differences.
I close my eyes and search my heart for the deepest meaning of Sufi master Hazrat Inayat Khan's prayer: "Raise us above the distinctions and differences which divide men; Send us the peace of Thy divine spirit; and unite us all in Thy Perfect Being," yearning for the unity of humanity in a single brotherhood, something that feels so distant today even though the pandemic seemed to have taught us that we are all the same, alike, One.
---
Viví en Minneapolis en 2011. Me enamoré de sus lagos, de su otoño colorido, de las montañas de nieve en una tierra completamente plana, de los desayunos de Al. La asombrosa capacidad del ser humano para adaptarse a un clima tan adverso me maravillaba cuando paseaba por el centro de la ciudad en los túneles o puentes cubiertos que unen a sus edificios, o cuando esperaba al bus en una parada con calefacción. Por eso no me sorprendí tanto cuando me enteré de que Minnesota es hogar para la segunda comunidad más grande de migrantes ecuatorianos. Si no hubiera estado ahí, no podría imaginar que exista alguien acostumbrado a vivir en la eterna primavera de Ecuador que decida ir a un lugar en dónde la temperatura pasa de -40°C en invierno a 40°C en verano. Y a pesar de la adaptación de la ciudad, estoy segura de que para los migrantes latinos y de otras tierras más cálidas, vivir en Minnesota requiere de mucho coraje.
Me pregunto cómo estarán ellos, los ecuatorianos en Minneapolis, y que pensarán sus familias con lo que le pasó a George Floyd. No sé si se han sumado a las protestas antirracismo, o si buscan quedarse en casa no solo por la pandemia sino por evitar la ola de violencia que este triste acontecimiento ha levantado. O tal vez quieren quedarse en casa, pero la necesidad de generar un ingreso les impide hacerlo como a muchos otros ecuatorianos en tierra propia.
Me entristece lo que pasó, lo que pasa. Ver lo lejos que estamos de reconocernos todos como seres humanos con los mismos derechos, incluyendo el derecho a equivocarse. No defiendo, ni siquiera lo intentaría, los actos de los policías incriminados en la muerte de George Floyd. Comparto el sentimiento de angustia y frustración. Pero también veo desde lejos como las protestas, el resentimiento, el dolor, generan más y más desprecio, acentúan las diferencias.
Cierro mis ojos y busco en mi corazón el más profundo sentido de la oración del maestro Sufi Hazrat Inayat Khan: "Elévanos por encima de distinciones y diferencias que dividen a los hombres, envíanos la paz de Tu espíritu divino y únenos a todos en Tu perfecto ser", anhelando la unidad de la humanidad en una sola hermandad que tan lejana se siente hoy a pesar de que la pandemia parecía habernos enseñado que todos somos iguales, lo mismo, Uno.